Disgusting!!
PLEASE DO NOT USE THIS PLACE!
Disgusting!! Rats!!! They live off truckers' money and steal from truckers!
Please take into account the comments so as not to fall into the hands of these THIEVES!!!
Supposedly they changed parts. I never authorized them and when we asked to see the used parts, they said they couldn't find them and that they would charge us for the hours it took to find them.
A job that honestly costs less than 800 dollars, in this place costs more than 5,300 dollars!
Taken advantage of!!!
My driver broke down in Tucson AZ …the starter went out on the truck. Had the truck towed to this shop and they never told us what the repair was going to cost. After the 1hr job was done they charged me $994.50 for a starter replacement. A starter cost $400 for that vehicle at the dealership. Do not use these crooks.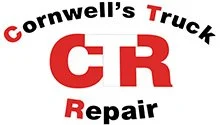 We do everything from fuse replacements to engine rebuilds. Get in and out as soon as possible.
7063 S Craycroft Rd Tucson, AZ 85756
2207 I-10BL San Simon, AZ 85632
Tucson Location
San Simon Location