Taken advantage of!!!
My driver broke down in Tucson AZ …the starter went out on the truck. Had the truck towed to this shop and they never told us what the repair was going to cost. After the 1hr job was done they charged me $994.50 for a starter replacement. A starter cost $400 for that vehicle at the dealership. Do not use these crooks.
Electrical and body work
Everyone has a different experience. Mine included my needs being met, friendly staff and a competent quick completion.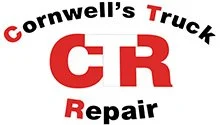 We do everything from fuse replacements to engine rebuilds. Get in and out as soon as possible.
7063 S Craycroft Rd Tucson, AZ 85756
2207 I-10BL San Simon, AZ 85632
Tucson Location
San Simon Location