Set Your Truck and Trailer Right
If you need truck or trailer repairs or roadside assistance, Cornwell's Truck Repair is ready to deliver it. We serve truckers throughout Arizona and New Mexico, coming to your air 24 hours a day, whatever the issue may be. Our trained techs can deliver roadside repairs and general service, or tow you back to our shop for more intense truck and trailer repairs.
From engine rebuilding to refrigeration repair, we can repair or perform maintenance for any issue you have! Contact us today by giving us a call to get in touch with one of our experts about your specific truck's needs. We are on open 24/7!
7063 S Craycroft Rd Tucson, AZ 85756
2207 I-10BL San Simon, AZ 85632
Tucson Location
San Simon Location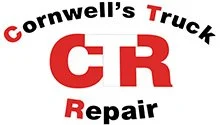 We do everything from fuse replacements to engine rebuilds. Get in and out as soon as possible.
7063 S Craycroft Rd Tucson, AZ 85756
2207 I-10BL San Simon, AZ 85632
Tucson Location
San Simon Location